Digital Printing Service
Digital printing is your best option when it comes to personalizing your marketing material. Whether it's for a direct mail sales letter, customer relationship management or advertising, digital printing allows you to customize graphics and text for a more personal approach to marketing. It's a well known fact that personalizing your promotional material attracts higher response rates and increases customer loyalty. Digital printing technology eliminates the time consuming mechanical processes of traditional offset printing. Because there is less of a process in digital printing, it is very cost effective for short run and low volume printing. Variable data printing allows you to customize names, addresses or any other information easily, as all the data is accessed from a database or external file and inserted automatically. Digital printing can be applied to a wide variety of print media: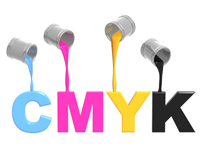 For high quality results and fast turn around times, in the exact quantities you need, trust Handline for your digital printing needs.