Handline make bulk mail out services easy, helping you generate revenue for your business through direct mail and other mail out pieces. Did you know sending regular and more than one mail out gets 80% more results than one piece alone? We can help your business reach out to your clients effectively, through our mail out services. 
Handline has a close working partnership with Australia Post so all bulk mail handled by us complies with Australia Post's standard. That way you can be sure your mail out will be delivered every time. Choose Handline mail house services to send out regular invoices and statements, annual reports, newsletters, surveys and competitions, invitations, membership and collection letters as well as sales, promotional and direct marketing material.
It can be quite a challenge collating names and addresses, sorting mail into envelopes and then finally posting. Handline offer comprehensive bulk mail services saving your business time and energy that can be better utilized in other areas of your business. We have the equipment, technology and people to handle all types of mail that's Australia Post approved: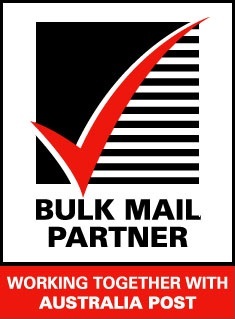 Pre sort barcoded
Discounted postage rates for 300 or more barcoded and sorted items of the same size & weight.
Print post
For secure and reliable delivery of approved periodical publications within Australia, save on postage costs and have undelivered items returned.
Charity mail
Special postage rates apply for charitable organisations in Australia. Mail must be barcoded and sorted into postcodes with a minimum of 300 letters for delivery.
Acquisition mail
For targeted, non-personalised addressed mail to households in specific areas within Australia. Acquisition mail service gives you access to lists of addresses in your nominated area and discount postage rates.
Clean mail
Get reduced delivery/postage costs for mail that is machine addressed but not barcoded or sorted. Must have more than 300 items to be eligible for clean mail.
Impact mail
Send unusual items through Australia Post and make an impact with your communication message. Items can be any shape, size or material such as fabric, metal, leather or wood and you don't even need an envelope.
Unaddressed mail
Low cost postage for delivery around Australia. Send unaddressed mail nationwide or to targeted areas including street addresses, roadside addresses, post office boxes and counter collection points.
Parcel post
Deliver samples, products, gifts, merchandise up to 20kg and not exceeding105cm in length within Australia.
For professional and reliable mail out services, trust Handline to print and deliver on time, every time.