Powder & Granule Filling
Powder filling machines are created and developed by using the best and newest technology. They can provide fast production, weight system control and can offer maximum usage. Powder filling machines are recognised by their strength, safe operation, accurate filling, great service and work guarantee that the filled material is in great condition and are widely used in food and pharmaceutical filling.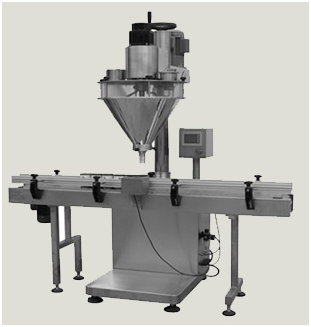 Powder filling machines are suitable for filling any flowing and non free flowing powders in jars, cans, bottles, tubes etc. For example, powder filling machines are usually used for milk and juice powder filling, cosmetic powder filling, sugar and salt filling, flour filling, chemical powder filling, powder food filling, granule filling etc. Usually the powder filling machine operates by weight to avoid under or over filling. In line with the latest technology, our powder filling machines are designed for accurate and fast filling of dry materials like granules, tablets, powder, food, cosmetics, chemicals and many more materials. The powder filling machines that we have are easy to operate and have augurs for different types of powder and granules filling. Filling directly into containers eliminates most contaminates and wastage. Once the product has been filled, our trained staff can label the product and pack into cartons to meet your specifications.