For your promotional materials and products to be ready for use, quality printing service is not all that's required. In the finishing process there are many other stages that play an important part in the process of preparing your material for public viewing. Such are Collate Printing and Products Drilling. Collating can often be the most time consuming part of the finishing process as it involves collecting and assembling individual pages and other components of your printing project into a final product.
After your printing project has been printed, it's in a raw stage and is not ready for immediate use just yet. For example, when printing brochures or catalogues for your company marketing campaign, your material is selectively printed. Printing machines are designed to conduct quality printing on large volumes printing front pages first and then internal pages respectively (2 to 4 pages at a time). All this material then needs to be gathered and bound into a final product.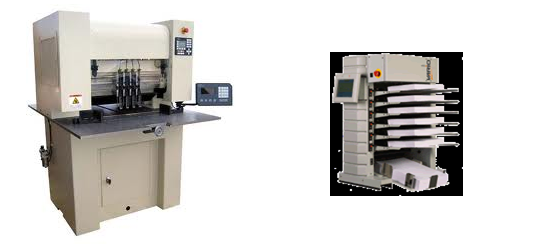 Handline offers superior Collate Printing services and we have the ability to manually collate products and sometimes by machine. Our leading edge equipment can compile all components of your printing project in very short time. However, when it comes to a more specific type of printing project, our team of professionals has the needed expertise to arrange the printed material in the Finishing services process paying special attention to details.
Another very useful service Handline offers is Drilling. This finishing service requires great concentration and attention to detail and although it may look simple at first glance, drilling takes quite some time to complete. For your printed material to look nice and be coherent, you must be very careful and precise when executing drilling. At Handline, paper drilling collated goods is easily achieved with our semi auto industrial paper drill. Drilling approximately 90mm at any time makes the job accurate and cost effective and we'll have your printing project ready in no time. Whatever your products are, Handline can collate, drill and pack your end products to your requirements.